Your Local Real Estate Experts
We are ready to help you achieve your home buying and selling goals.
ABOUT Kim Wang
Get to Know me
Kimberly May Wang is an experienced and invested Real Estate Broker who is dedicated to helping clients achieve their dream of home ownership. As the Broker/Owner of High Note Realty, she has been consistently ranked in the top 1% of realtors in Arizona and has many clients who have been with her for 19 years. Kimberly's designations include Certified Luxury Home Marketing Specialist, Million Dollar Guild, and Certified Distressed Property Expert. She is committed to providing outstanding customer service and has a team that supports her to make each real estate transaction a seamless experience. Kimberly is known for her warm and compassionate approach to dealing with any circumstance, from first-time home buyers to multi-million-dollar estates. She maintains a keen awareness of current market conditions and is always furthering her education to better serve her clients. Kimberly is also an accomplished award-winning singer and has a passion for personal development, teaching, mentoring, and community service. She speaks fluent Tagalog and comprehends Spanish. Kimberly lives in Scottsdale and serves the surrounding areas.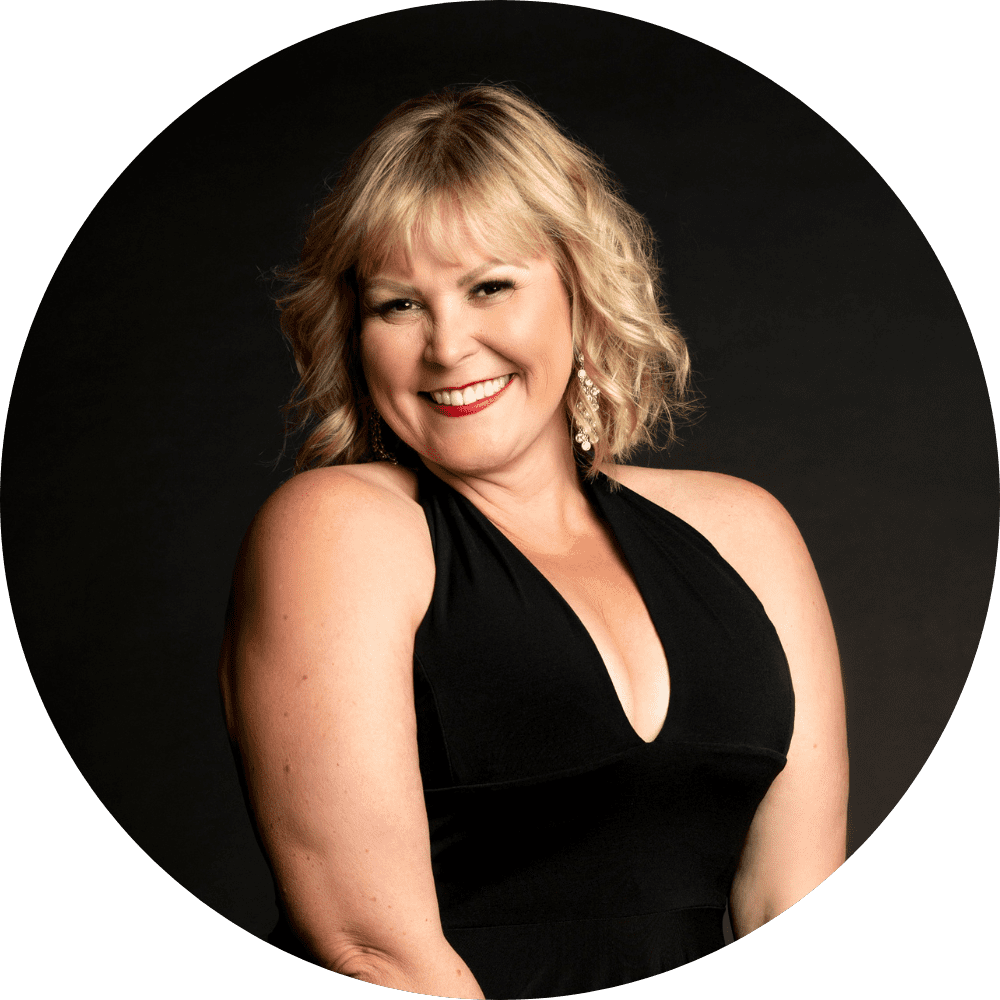 High Note Realty Difference...
Helpful Advice
We are here to provide you with helpful advice to assist you in your home buying or selling journey.
Quality Service
When you are ready to take that next step, you can leverage all the resources we have to offer.
Happier Clients
We will guide you every step of the way to make the process as easy and enjoyable as possible.
Featured Areas
Use local guides to explore market trends, new listings, schools, and top businesses within the areas that interest you.
Our exclusive listings
Browse our exclusive listings.
Your goals are my priority, and I specialize in getting you the best result. To me, you're more than a client - you're a partner, and we're in this together!
What's My Home Worth?
Are you selling? Want to know what your home is worth? Let our experts prepare a free home analysis for your home. It only takes a couple of minutes!
Perfect Home Finder
Looking to purchase a home? Take a few minutes to tell us about what you are looking for and we'll send you properties that match your needs!
Testimonials
What Clients Are Saying
"I recently met Kim after just recently moving to Scottsdale and having requested information about a rental in the area. Kim's response time was within 15 minutes. She gathered all the information and details of what my needs were and made arrangements for me to see the unit. She worked tirelessly to come up with the perfect deal for the owner and
…
Read More
myself, a win-win situation with everyone being happy. With her knowledge of the area, her vast contacts, she also gave me referrals to those who could be helpful in my job search. Kim has been a tremendous support to me in my move to a new city and handled everything in a very timely fashion. She is a professional who truly cares about her clients."
Read Less
"Kim has helped me in two separate real estate transactions, and I can't say enough good things about working with her. Each case had its own complexities and challenges, Kim knew exactly what to do and handled things like a true professional. Like many realtors she is very knowledgeable about market conditions and local neighborhoods but I believe
…
Read More
her real strength is in the personal service and attention she gives. She asked the questions we didn't even know to ask and had insight to the things that were important to us. If you're considering buying or selling I would highly recommend working with Kim!"
Read Less
"Kimberly was able to do for me in 2 weeks, what another realtor couldn't do in 6 months. As a real estate investor, I have worked with many agents and Kimberly Wang is one of the best by far. She is both very smart and very hard working."
"Kim is outstanding. I can't say enough about her expertise and skills. She made buying a short sale easy ( if you can imagine that!) She negotiated an amazing deal, which gave me instant equity. She masterfully navigated the short sale process from start to finish in 2.5 months. Then she sold my other house before it was listed on the market. Kim i
…
Read More
s truly a professional. I highly recommend Kim."
Read Less
"I work in real estate marketing, and had the absolute pleasure of working with Ms. Kimberly Wang. She was one of the most personable agents I have spoken with this week, and had such in-depth knowledge about the homes available within the community."
"Kimberly will not only meet your expectations, but exceed them! She is a true real estate professional. When our family was looking for a new house, she really listened to what our needs and wants were. She also suggested homes that were outside of "our box" and we appreciate that as well. The overall process went smoothly, thanks to Kimberly. We a
…
Read More
re so thankful that she represented us!"
Read Less
"Kimberly is great at what she does! She helped me and 2 other guys find a house to rent for spring training. She worked very hard and spent a lot of her time searching for us and that shows the kind of person she is."
"Very friendly and helpful. Would definitely recommend her because she was able to get us in touch with people who helped us get a mortgage. If it wasn't for her, we probably wouldn't have gotten our home."
"What a wonderful experience we had purchasing a home from Kimberly Wang. She is extremely professional, prompt and did all the work including connecting us w/ Sandy Krestan from Citibank for an amazing rate our own lender of 12 years couldn't beat. Kimberly is took care of everything so as a buyer, our job was simplified."
"Kim is a fantastic agent that I would highly recommend to anyone, and have in fact already recommended to others. Her partner Felicia is also outstanding, and together they make a great team! We needed to sell our house and buy a new house pretty much at the same time, which seemed to be a daunting and difficult task that I was not even convinced w
…
Read More
as possible. Kim and team came recommended to us from trusted friends, and I am so glad today that we accepted their recommendation. They made the whole process seem easy, were extremely knowledgeable about all aspects of the buying and selling process, and even helped us relocate temporarily while our new home was in the process of being built. I will continue to recommend Kim and Felicia, and also now consider them not only "our agents", but also "our friends!"
Read Less
"I have never met a realtor who goes way beyond your expectations. It was an extreme pleasure to work with Kimberly. On top of the fact that she is AWESOME - our search was over the summer. My first summer in AZ - to say it was hot on most of the days we looked at homes is an understatement. It did not stop Kimberly from showing us homes. Once we fo
…
Read More
und our home, Kimberly stayed with us the rest of the way answering questions, concerns, referrals, etc. right to the closing which is handled differently than in the northeast. The process was actually enjoyable and we miss looking at houses with Kimberly."
Read Less
"Kim helped us get into our first family home in 2011! Then in 2017, I found our dream home at midnight on Zillow on a Sunday. Monday morning she was making arrangements for us to see it that day, and with 7 other offers, she made sure it was ours. Because of her, we have the perfect home to raise our 3 children in!"