Join the #1 team in the area
We're thrilled to provide our agents with valuable benefits, including competitive commission splits, budget-friendly monthly fees, and comprehensive health insurance coverage. Don't hesitate to get in touch with Kimberly to schedule a meeting. We're eager to discuss how we can help your business thrive and succeed.
Providing You With Real Value
A philosophy that puts agents first
Our goal is to help create an organizational culture that is both productive and fulfilling.
We focus on creating effective communication that is rooted curating success for everyone on the team.
A focus on collaboration over competition. Our desire is to work together towards a common goal.
An emphasis on learning and growth means investing in training for all of our team members at all levels.
Kimberly Wang
Kimberly May Wang is an experienced and invested Real Estate Broker who is dedicated to helping clients achieve their dream of home ownership. As the Broker/Owner of High Note Realty, she has been consistently ranked in the top 1% of realtors in Arizona and has many clients who have been with her for 19 years. Kimberly's designations include Certified Luxury Home Marketing Specialist, Million Dollar Guild, and Certified Distressed Property Expert. She is committed to providing outstanding customer service and has a team that supports her to make each real estate transaction a seamless experience. Kimberly is known for her warm and compassionate approach to dealing with any circumstance, from first-time home buyers to multi-million-dollar estates. She maintains a keen awareness of current market conditions and is consistently furthering her education to better serve her clients. Kimberly is also an accomplished award-winning singer and has a passion for personal development, teaching, mentoring, and community service. She speaks fluent Tagalog and comprehends Spanish. Kimberly lives in Scottsdale and serves the surrounding areas.
Kimberly is also an accomplished, award winning Singer/Songwriter. You can find her Music wherever music is sold by her Artist name Kimberly May.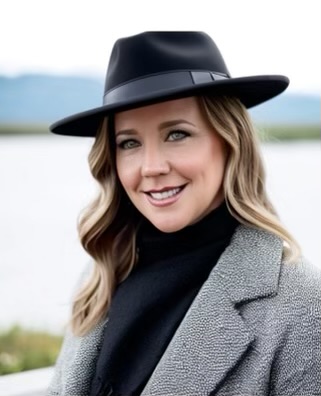 Lindsay Saja
Lindsay Saja proudly joins High Note Realty as a Licensed REALTOR®. Lindsay
encompasses a vast knowledge of the Luxury Space through building and managing her own luxury properties.
Linsday garnered her excellence in client relations with her background as a Mortgage professional for 8 years. She became licensed as a REALTOR® in 2017 and has managed her own Real Estate portfolio since.
Lindsay is passionate about health, wellness, and nature. Travel, gardens, and
sunsets are her thing! She is a woman of faith and brings Midwest values as a Minnesota native to everything she does. We are so blessed to call Lindsay a part of our team!
Looking for a new opportunity?
Take the next step towards your future
If you're ready to take your career to the next level, please get in touch. We would love to chat with you about your goals!